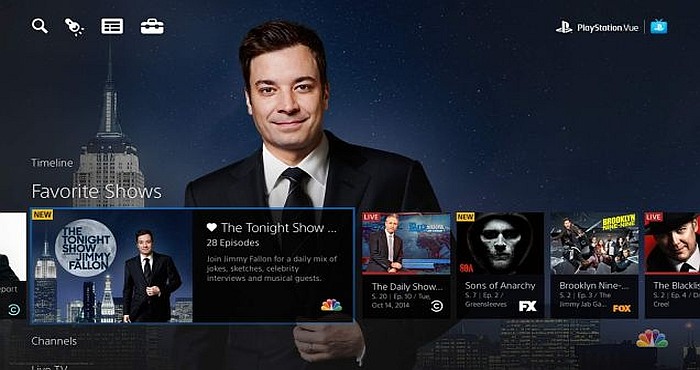 Playstation has been really ambitious with placing its PlayStation Vue service in several parts of the US. The recent openings of states made it achieve over 200 stations for viewing live TV. Before we delve further let's take a recap of what PlayStation Vue is and is not.
Playstation Vue requires your internet connection as it allows you to stop paying for TV services from your cable or satellite provider and still watch live television from home or your mobile devices. At a set fee, you can have a pick of certain channels and while initially this service was advertised for free, currently, a charge of $30 is all needed to take advantage of the package.
Now Vue is not the cheapest available in the US
certainly not less expensive either and it does not have a wide coverage of devices to work on. The flexibility of channels are equally less than what you may obtain with other services like Sling TV. However, the features of Vue like: the ability to stream onto multiple devices on the same account and for different family members going by the name "cloud DVR" is one that makes it a winner even more than the Apple TV.
Vue Today
Sony has now carried out an extensive expansion of PlayStation Vue' availability by making the service accessible to hundreds of additional markets in the US, with cheaper bundles of channels. According to Cnet, when Vue was launched a year ago, the service was only available in Chicago, New York and Philadelphia. Between that time and now, Dallas, Los Angeles, Miami and San Francisco have summed it to seven major cites. This has made it available in 203 additional TV markets and hence has covered the entire US.
For this impressive work, Sony has zeroed in on the pricing to its packages. Price cuts of $5 and price drop from $10; three newly introduced "Slim packages" which offer fewer channels than the existing tiers. The slim bundles are available in the 203 markets that have been covered by this new expansion.
All in all, there's a catch for this new regenerate internet service by Vue: subscribers to the slim packages have no access to live feeds for channels ABC, Fox and NBC. TO gain access, one has to make an on demand programming for the 203 market areas, you cannot strike out of the slim package and pay for the extra to be able to make use of ABC, NBC and Fox via live feed.
With that being said, PlayStation Vue is available on PlayStation 3 & PlayStation 4, Amazon Fire TV and Fire TV Stick. Mobile devices such as the ipad and iPhones have the mobile app for it too.